Excursions in the PillerseeTal valley
Exciting & interesting
---
Our diverse PillerseeTal provides many sightseeing attractions which are worth a visit and will also prevent children from becoming bored. So if you need a bad-weather program, or your muscles require a break from hiking and biking, then we can provide you with several great tips for excursion destinations. And if this is not enough for you, you can always ask your landlady, Edith, who will be happy to reveal even more highlights of the region to her guests. Many benefits are available with your PillerseeTal-Card!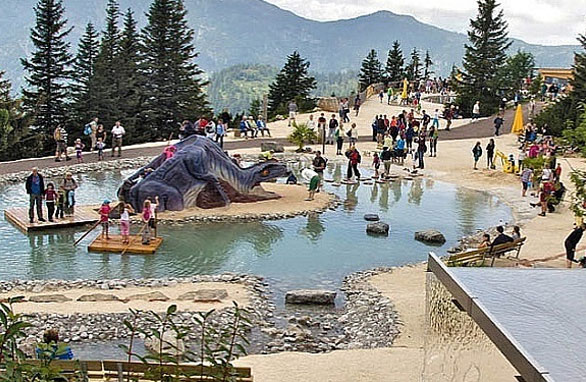 Triassic Park in Waidring - 10 km
Life-size dinosaurs await old and young explorers in this unique recreation park on the Waidringer Steinplatte mountain. A walk-on platform suspended almost 70-meters above an abyss provides fantastic views – crossing the transparent glass surfaces on the platform is not for the faint-hearted! So, get going and up you go into "prehistoric times"!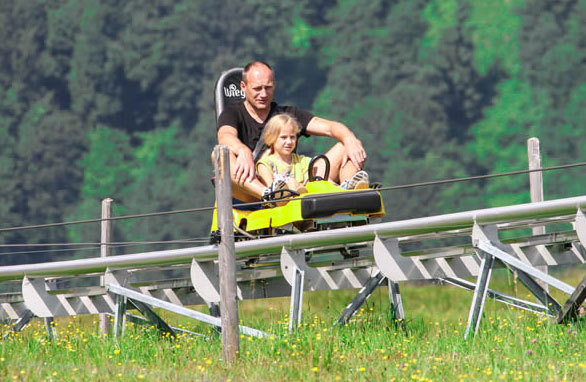 Timoks Alm & Alm Coaster - 8 km
Adventurous kids and their parents can really romp around at the middle station of the Streuböden lift in Fieberbrunn. This playground will delight you with its 10 interactive stations, a wobbly jelly, a climbing park, a wildlife enclosure and a forest high ropes course. And things really get exciting when you take the "Alpine Coaster", racing back down to the valley over a distance of 1,160 m!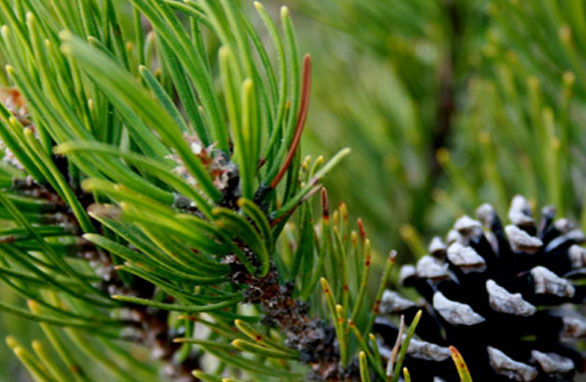 Latschenölbrennerei Mack (pine oil distillery) - 3 km
On a visit to the world's oldest pine oil distillery in St. Ulrich, you can obtain an insight into the production of valuable pine oil products. A visit to the distillery's museum is also worthwhile. Of course, you can also purchase these treasures and fine spirits here; ideal for taking home to your loved ones as a holiday gift!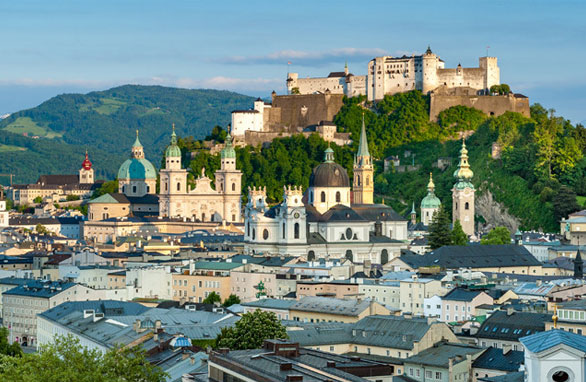 Salzburg, Kitzbühel or Zell am See
You should definitely take advantage of our proximity to Salzburg (70 km), Kitzbühel (25 km) and Zell am See (39 km). All three cities/towns provide visitors with a mixture of charm, flair and Austrian tradition. Stroll along the promenade of Lake Zell, through Salzburg's Getreidegasse, or bump into one or the other celebrity in Kitzbühel's old town.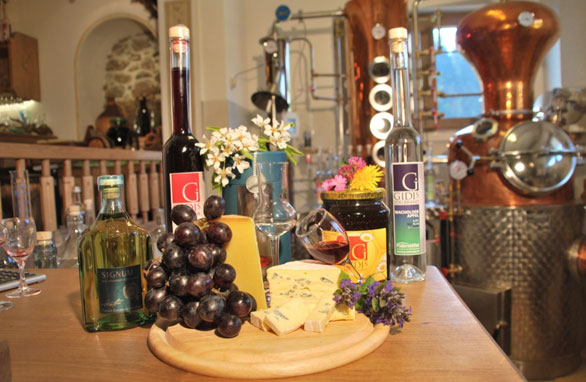 Gidis Genusswerkstatt (schnapps distillery) - 7km
The name "Genusswerkstatt" = "gourmet workshop" indicates the purpose of this establishment! The high quality of these fine distillates shows that the schnapps distiller "Gidi" is a true master of the art. These refined tipples can be tasted during a tour of the distillery, and can of course also be purchased. The location of this traditional distillery is extremely idyllic at 900 metres above Fieberbrunn.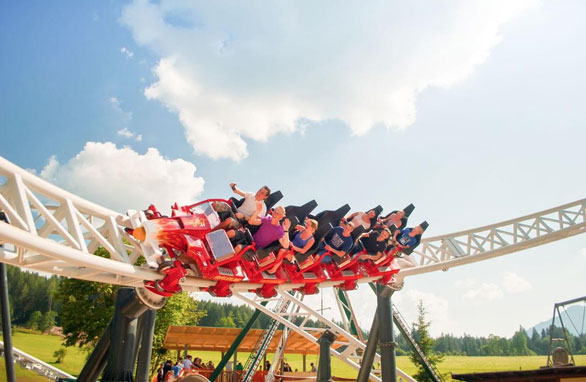 Familienland amusement park with an indoor climbing hall & saline grotto - 2 km
Both young and old visitors will be delighted by attractions such as Austria's highest family roller coaster, a pirate ship, wild raft, cowboy western swing or an aeroplane carousel. Climbing enthusiasts will enjoy the indoor climbing hall, and those who wish to benefit their health and accelerate their recuperation from respiratory and skin diseases should visit the Dead Sea saline grotto.
Excursions in the PillerseeTal valley

Triassic Park in Waidring
Timok's Alm & Alm Coaster

Latschenölbrennerei Mack
Salzburg, Kitzbühel, Zell am See
Gidi's Genusswerkstatt
Adventure park Familienland